$20
Emergency Exam & X-Ray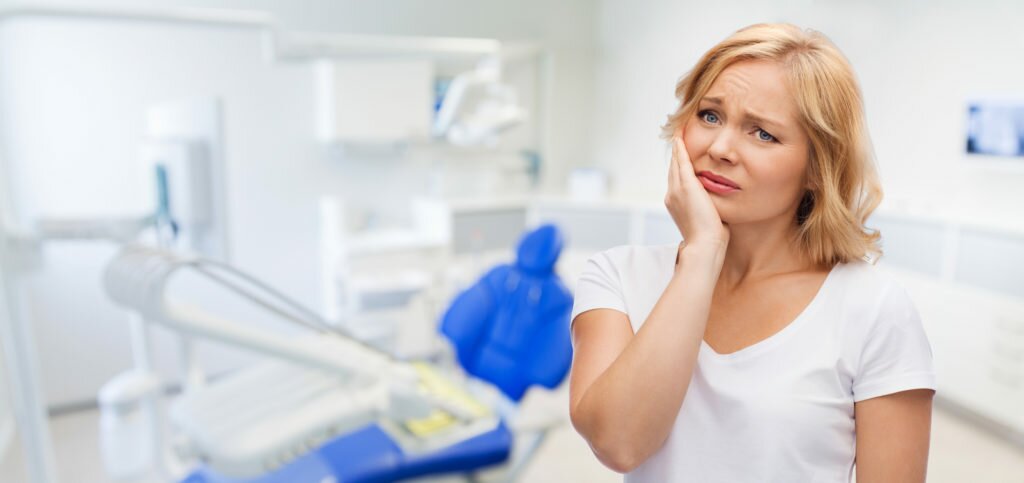 If you have experienced a dental emergency, call our Dallas dental office right away to schedule an appointment. We are currently offering our emergency exams for just $20 - x-ray included! Offer is valid for uninsured new patients only.
---
At Glow Dental & Orthodontics we work had to ensure that your smile remains healthy between your preventive appointments. Even so, dental emergencies, like tooth pain, oral injuries, and abscesses can occur. When and if this happens to you or your family members, know that we are here to give you fast help!
Looking for the best emergency dentist near Dallas, TX? Call Glow Dental & Orthodontics.
If you experience a dental emergency, be sure to call our practice as soon as possible. If you need immediate attention after hours and are unable to reach our office during an emergency, dial 911.
Urgent Same-Day Dental Care - Open Late Most Weekdays
Our Dallas dental office is open late on weekdays allowing you to receive rapid emergency dental care. Our office is equipped with plenty of amenities to make your time in the dental chair a completely comfortable one. If you are at all nervous, ask about our safe sedation dentistry options!
We provide urgent dental care for:
Tooth Pain
Tooth sensitivity is a common condition, but if it escalates to tooth pain that lasts longer than a day or two, it's time to make an urgent dental care appointment.
Once in the office, our emergency dentists will examine the area and take x-rays to make a proper diagnosis. From there, our staff will work with you to design a treatment plan that gives you the fast relief you deserve!
Knocked-Out Or Broken Teeth
Did you know that a knocked out or broken tooth can result in a dangerous infection, affecting your total body health? If you or your child has been in an accident that has caused a chipped tooth, cracked tooth, knocked out tooth, or broken tooth, call us right away!
The American Association of Endodontists recommends seeing a dentist within 30 minutes of an oral injury occurring. Getting quick urgent dental care can save you from a lot of pain and potential restorative dental procedures down the road.
Broken Dental Fillings & Crowns
At Glow Dental & Orthodontics, we use only the highest-quality materials to fabricate our dental fillings and crowns. Even so, these teeth can still experience trauma or decay which could lead to cracked or broken restorations.
If your dental filling or crown breaks, call for an emergency dentist appointment today. The longer treatment is delayed, the higher the chance that your tooth could require more extensive treatment to keep healthy!
Dental Abscesses
Dental abscesses are results of untreated infections lurking just beneath your gum line. Not only are they painful and unsightly, but they can also become dangerous if left untreated.
During the examination, our dentists will assess the abscess and determine if treatment, such as an emergency dental extraction, is necessary.
Questions About Our Emergency Dentist Services In Dallas, TX?
Are you looking for the best emergency dentist near Dallas, TX? Glow Dental & Orthodontics is the top choice for speedy and gentle urgent dental care.
Call today to schedule your same-day appointment. Se habla Español!